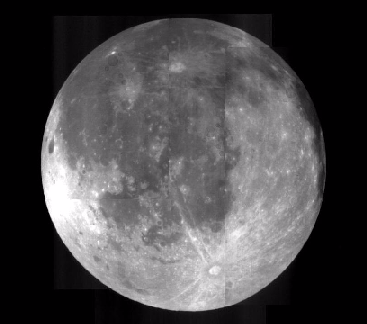 Big moon this morning. Peeking in my window. Watching over me.
Why does the moon, massive in the sky, make me wonder things? I stare at it and dream some little dreams. Sometimes big dreams. It makes me feel small, but never insignificant. More like an inspiration. A muse. What a rock!
I ventured out into the night on Saturday and attended a Year of The Rat party at a friend's place and then met up with a large group of Timbers Army folks for a gathering at a local bar, "Plan B".
It's always fun, these gatherings, but last night's was different for me. I had several conversations with several different people about this blog and my approach to it. Why do I write and why do I write what I write? And, what's really ironic is that I had that same conversation with myself yesterday afternoon, that, in turn, prompted the redesign, and the poll question you find to the right. Over there. No, your other right.
While some of my inspiration gets to remain a mystery, what drives the blog is a need to communicate. A need to form ideas. Something creative. Something small. Something that I care about. And then, in the final business of self-exploration, throw it to the world to see and to judge.
Being judged has always been something that I loathed. When I used to draw I hated displaying my artwork, as I never wanted to be judged. But almost everyone who saw my work complimented me on it. So maybe the judgment wasn't the thing. I just might not take compliments well.
But that's not it either. I got a lot of compliments last night. And I'd like to think I took them well. In fact, they fed my ego a bit, which, it turns out, was pretty hungry. Nice. But I also found out something I didn't expect. And that's that not only are people reading this and finding some entertainment, but some people are being fed something too by the blog. A combination of inspiration and optimism and understanding. A deeper connection to me that I wasn't expecting. Wow. Well call it inspioptimundism, OK?
It's not always easy to strip yourself bare in public. But it is almost always therapeutic. So, to my friends who chatted me up last night, thank you for the kind words. A lot.
There. Let me put this art on the wall.
Hey! Where'd the moon go?
B!